Largest anti Tobacco awareness campaign in India
Maharashtra, India | 27 Jul 2018 to 27 Jul 2018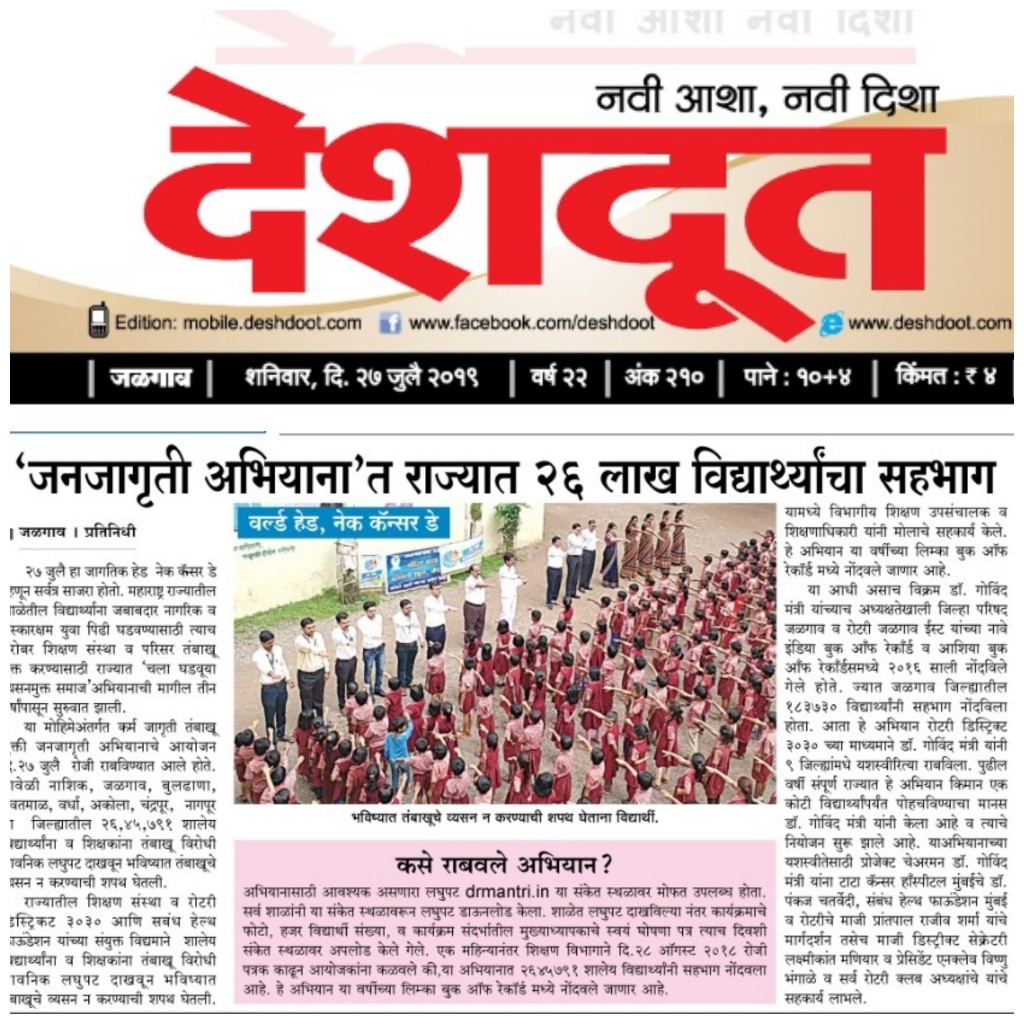 Name of Host : Rotary District 3030
Name of Institution : Sambandh Health foundation
URL of Institution :
Brief Summary :
We have shown a short documentary video about hazards of TOBACCO to school going children on laat year's WHNCD at more than 28000 schools covering 2645791 school going students and thousands of teachers teaching them.
We have done this event simultaneously on a single day in 9 districts of Maharashtra.
The Government of Maharashtra released a letter after few months declaring that more than 2.6 million students participated in our mega Awareness Project.
We released a press note yesterday about the same on the occasion of WHNCD.
Media Coverage :
The event features in more than 7 newspapers in all the 9 cities. It was also shown at many leading local news channels
It was also trolled / publicized on Social Media.
URL of the event :