IFHNOS Council Meeting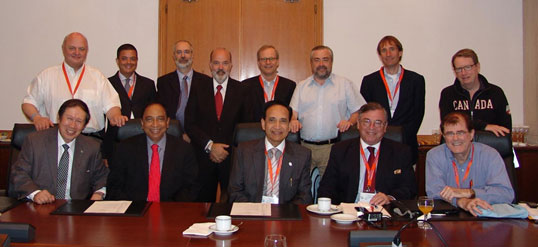 During the 4th World Congress of the International Academy of Oral Oncology (IAOO) in Rhodes, Greece a Council Meeting was held.
The meeting was attended by: Rene Leemans, Thijs M.A.W. Merkx, Patrick Gullane, Dan Fliss, Ashok Shaha, Kwang-Hyun Kim, Hisham Mehanna, Terry Day, Ralph Gilbert, Wojciech Golusinski, Luiz Kowalski, Angel Vanelli, Jatin Shah, Alexis Rapidis
Admission of New Member Countries: The applications from ASHNO (Secretary Sheng-Po Hao), Ukraine and Kazakhstan were presented and unanimously approved.
Back